22 febrero 2021
E3713Q Conan Fegan - Aluminium Enquiry
Good Afternoon,
Can I please get a price for the above project with dimensions as
per attached drawings.
Gavin had also sent this through to Reynaers previously for
pricing the Hi-Infinity door. Can you also include for a CP155
open corner slider for D-2 – attached marked up floor plan will
help with references
When im trying to build the opening tilt & turn sashes at the
attached height im getting below error and want to be as accurate
as possible. 1750mm seems quite small for a maximum height?
Are there any parameters I can use with default ironmongery to
enable me to price windows at this size for future enquiries?
Project is based in Millvale, Newry.
If you have any queries, please let me know asap
Thanks
Kind Regards,
Erin McCaul
Design Engineer
Lynch Windows ltd |
www.lynchwindows.ie
Tel: +353749363834 | e-mail:
erin@lynchwindows.ie
Description: LW
16 diciembre 2020
Important policy changes for Google Account storage
New inactive and over quota storage policies
We are writing to let you know that we recently announced new storage policies for

Google

Accounts using

Gmail

,

Google Drive

(including

Google

Docs, Sheets, Slides, Drawings, Forms, and Jamboard files) and/or

Google Photos

that bring us in line with industry practices. Since you have previously used one or more of these products in your

Google

Account storage, we wanted to tell you about the new policies well before they go into effect on

June 1, 2021

. Below is a summary of the new policies. Please reference our Help Center article for a complete list of what's changing.
Summary of the new policies (effective

June 1, 2021

):
•
If you're inactive for

2 years

(24 months)

in

Gmail

,

Drive

or Photos, we may delete the content in the product(s) in which you're inactive.

Google One

members who are within their storage quota and in good-standing will not be impacted by this new inactive policy.
•
If you exceed your storage limit for

2 years,

we may delete your content across

Gmail

,

Drive

and Photos.
•
You won't be impacted by these changes unless you've been inactive or over your storage limit for

2 years.

As this policy goes into effect

June 1, 2021

, the earliest it would be enforced is

June 1, 2023.
•
After

June 1, 2021

, if you are either inactive or over your storage limit, we will send you email reminders and notifications in advance and prior to deleting any content.
| | |
| --- | --- |
| • | Even if you are either inactive or over your storage limit for one or more of these services and content is deleted, you will still be able to sign in. |
•
Note: The inactivity and over quota storage policies will apply only to consumer users of

Google

services.

Google Workspace

,

G Suite

for Education and

G Suite

for Nonprofits policies are not changing at this time, and admins should look to the Admin Help center for storage policies related to their subscriptions.
Learn more about how to keep your account active
| | |
| --- | --- |
| • | To learn more about how to remain active with these products, visit this Help Center page. |
•
The Inactive Account Manager can help you manage specific content and notify a trusted contact if you stop using your

Google

Account for a certain period of time (between

3-18 months

). Note: the new

2 year

inactive policy will apply regardless of your Inactive Account Manager settings. You can learn more about these changes and ways to manage your or a loved one's account in our Help Center.
Learn how to manage your storage
•
You can use the free storage manager in the

Google One

app and on the web to see how you're using your

Google

Account storage, and free up space across

Gmail

,

Google Drive

, and

Google Photos

.
Thank you for using our services.
© 2020 Google Ireland Ltd, Gordon House, Barrow Street, Dublin 4, Ireland.
You have received this mandatory email announcement to update you about important information related to your

Google

Account.
20 agosto 2020
Fwd: Urgente - Proceso de trabajo Extrajudicial Nº (370314)

A continuación, todos los detalles sobre el proceso de trabajo extrajudicial.
( Imprimir / Para ver ) ( Imprimir / Para ver )
18 agosto 2020
Fwd: Servicio Tributaria - Nº (755976)



Descargar todo como.zip  archivos adjuntos ( 128 kb)





se anexa el seguiente comprobante fiscal digital


Remitente:

 

Servicio de Administración Tributaria.
Hemos identificado que tienes pendiente de presentar, al 17 de agosto de 2020, lo siguiente:
  A quien corresponda
  SERIE Y FOLIO:                                         2158945 
  FECHA DE EMISION:                                17/08/2020
  MONTO TOTAL:                                         9522.20  
22 julio 2020
Beneficiario
OFICINA DE LAS NACIONES UNIDAS
Dirección: 3 Whitehall Court, London,
SW1A 2EL United Kingdom.
Teléfono:+44 207 000 1381
Atención; Beneficiario
Esto es para notificarle que el Secretario General de las Naciones Unidas
ha
deliberó con el banco mundial para un pago de compensación por
estafa/caridad
víctimas de Asia, América y América del Sur, por lo que su dirección de
correo electrónico surgió como
Uno de los beneficiarios de correo electrónico seleccionados más
afortunados, por lo tanto, lo contactamos. Les escribo para hacerle
saber que la suma.
de (£900,000,00) solo novecientos mil libras esterlinas se ha aprobado en
su favor. Por favor envíenos sus datos completos de información personal
como se indica a continuación;
Nombre completo: ................
País: ..................
Teléfono: ....................
Sexo:.......................
Años:.......................
Ocupación:................
Una copia de la licencia de conducir o pasaporte internacional (si
corresponde)
Nota: la única tarifa que pagará para confirmar su fondo en su banco
la cuenta es una suma de £400 (Cuatrocientas libras esterlinas) solo
llamada tarifa de notarización a esta oficina para permitirnos obtener
un letrero y documentos sellados en su nombre también para autorizar a
nuestro banco pagador a comenzar su transferencia. Este pago no se puede
deducir de su fondo porque su fondo ha sido
depositado en una cuenta inactiva fija para evitar el desvío de su fondo.
Todo lo que corresponda debe ser dirigido a la siguiente dirección de
correo electrónico;
united_nations@groupmail.com
Saludos,
Dr.Gray Ransom
Co-coordinador de Naciones Unidas
--
This email has been checked for viruses by Avast antivirus software.
https://www.avast.com/antivirus
--
L'absence de virus dans ce courrier électronique a été vérifiée par le logiciel antivirus Avast.
https://www.avast.com/antivirus
09 julio 2020
Re: Request
Good day, I hope this email meets you well and hope you have been staying safe during this Pandemic, I will like to use your service in actualization of a proposal that will be beneficial to the both of us. Kindly let me know if i have the right email address. Hope to hear from you.
Stefan Galluzzi
23 febrero 2020
Learn more about our updated Terms of Service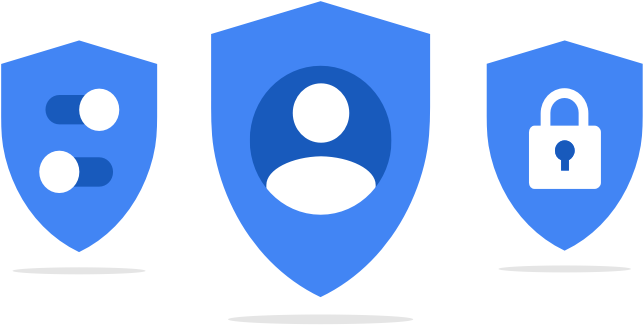 We're improving our Terms of Service and making them easier for you to understand. The changes will take effect on March 31, 2020, and they won't impact the way you use Google services.
For more details, we've provided a summary of the key changes and Frequently Asked Questions. And the next time you visit Google, you'll have the chance to review and accept the new Terms. At a glance, here's what this update means for you:
| | |
| --- | --- |
| • | Improved readability: While our Terms remain a legal document, we've done our best to make them easier to understand, including by adding links to useful information and providing definitions. |
| • | Better communication: We've clearly explained when we'll make changes to our services (like adding or removing a feature) and when we'll restrict or end a user's access. And we'll do more to notify you when a change negatively impacts your experience on our services. We've also described how we respond to data disclosure requests, such as requests from government agencies. |
| • | Adding Google Chrome, Google Chrome OS and Google Drive to the Terms: Our improved Terms now cover Google Chrome, Google Chrome OS, and Google Drive, which also have service-specific terms and policies to help you understand what's unique to those services. |
| • | No changes to our Privacy Policy: We're not making any changes to the Google Privacy Policy and we haven't made any changes to the way we treat your information. As a reminder, you can always visit your Google Account to review your privacy settings and manage how your data is used. |
If you're the guardian of a child under the age required to manage their own Google Account and you use Family Link to manage their use of Google services, please note that when you accept our new Terms, if you allow your child to use the services, then you may be responsible for your child's activity on the services.
And of course, if you don't agree to our new Terms and what we can expect from each other as you use our services, you can find more information about your options in our Frequently Asked Questions.
Thank you for using Google's services.
Your Google team
30 junio 2019
Business Proposal.
Premier Oil Plc,
23 Lower Belgrave Street SW1W 0NR,
London.
Attention: Account/Finance manager
Hello, My name is George Alexander Oliver , Account/Finance manager in (Premier Oil PLC).
I have a business proposal that will be beneficial to you and me.
please contact me for more details of the business to you. thanks.
Forward your response to this email:
go8332689@gmail.com
Best regards
George Alexander Oliver
16 diciembre 2018
Changes to our Terms of Service and Privacy Policy
We'll soon publish changes to our

Terms of Service

that may affect the Google services you use. Starting January 22, 2019, services offered under these terms will be offered by Google Ireland Limited instead of Google LLC. We're making similar changes to the

Drive

,

Play

,

YouTube

, and

YouTube Paid Service

Terms of Service. You can find our new terms

here

.

At the same time, we're also updating

Google's Privacy Policy

to specify that Google Ireland Limited will be the data controller responsible for your information and for complying with applicable privacy laws. These updates will take effect if you're based in the European Union, Iceland, Liechtenstein, Norway, or Switzerland (unless otherwise stated in a service-specific privacy notice). Our updated policy is

here

.

Nothing about your experience in Google services will change. And nothing is changing in terms of your privacy settings, the way your data is processed, nor the purposes of its processing as described in the Google Privacy Policy. However, if you don't want to accept these changes in our terms and Privacy Policy, you can choose to stop using the applicable services.

If you use Family Link to manage a Google Account for users below the age of consent, then please take some time to talk to them about these changes.

You can see and manage your data in the

Google Dashboard

. And you can always change your privacy settings and data controls anytime in your

Google Account

.

This email was sent to letrasur.asociacion-hamburgo@blogger.com to provide an update about your Google Account.
31 enero 2012
Änderung der Google-Datenschutzbestimmungen und -Nutzungsbedingungen
Wird diese E-Mail nicht richtig dargestellt?
Im Browser ansehen

Sehr geehrter Google-Nutzer,

die mehr als 60 verschiedenen Datenschutzbestimmungen für die unterschiedlichen Google-Produkte werden durch eine zentrale, kompaktere und verständlichere Version ersetzt. Wir möchten Ihnen eine unkomplizierte und intuitive Nutzung der Google-Produkte bieten. Daher umfasst unsere neue Datenschutzerklärung eine Vielzahl an Produkten und Funktionen.

Bitte nehmen Sie sich einen Moment Zeit und lesen Sie unsere aktualisierte Datenschutzerklärung und die aktualisierten Nutzungsbedingungen unter http://www.google.com/policies. Diese Änderungen treten am 1. März 2012 in Kraft.



Eine Datenschutzerklärung, viele Google-Produkte

---

Die Produktvielfalt nutzen

Die neue Datenschutzerklärung entspricht unserem Ziel, nutzerfreundliche Produkte zu entwickeln. Wir möchten, dass Sie ganz einfach zwischen Google Mail, der Google-Suche, YouTube, Google Kalender und anderen Diensten wechseln können, genau dann, wenn Sie sie brauchen.

Passend für Sie

Wenn Sie in Google angemeldet sind, können wir Ihnen anhand der Interessen, die Sie in Google+, Google Mail und YouTube zum Ausdruck gebracht haben, Vorschläge für Suchanfragen anzeigen und Ihre Suchergebnisse personalisieren. Zum Beispiel können wir für die Suchanfrage "Golf" (Sport oder Auto?) schneller die gewünschten Ergebnisse liefern.

Einfaches Teilen und Zusammenarbeiten

Wenn Inhalte online erstellt oder gepostet werden, geschieht das oft mit dem Ziel, dass andere dazu beitragen können. Google merkt sich automatisch die Kontaktinformationen der Personen, mit denen Sie oft etwas teilen, sodass Sie in allen Google-Produkten mit wenigen Klicks problemlos und gezielt Inhalte teilen können.

---

Datenschutz bleibt höchste Priorität

Mithilfe von Produkten wie dem Google Dashboard, dem Anzeigenvorgaben-Manager und weiteren Tools möchten wir Ihnen die höchstmögliche Transparenz sowie verständliche Einstellungen zur Kontrolle Ihrer Daten bieten. An unseren Datenschutzprinzipien hat sich nichts geändert. Ihre persönlichen Daten werden weder von uns verkauft, noch (abgesehen von seltenen Ausnahmefällen wie wirksamen rechtlichen Anfragen) ohne Ihre Genehmigung weitergegeben.

Haben Sie noch
weitere Fragen?

In unseren häufig gestellten Fragen http://www.google.com/policies/faq erhalten Sie weitere Informationen zu den Änderungen.

---

Änderungsmitteilung

Die neue Datenschutzerklärung und die neuen Nutzungsbedingungen treten am 1. März 2012 in Kraft. Nach diesem Datum unterliegt die Nutzung der Google-Produkte der neuen Datenschutzerklärung und den neuen Nutzungsbedingungen.

Bitte antworten Sie nicht auf diese E-Mail. An diese Adresse gesendete E-Mails können nicht beantwortet werden. Geben Sie das Passwort Ihres Google-Kontos niemals ein, nachdem Sie einem Link in einer E-Mail oder einem Chat zu einer nicht vertrauenswürdigen Website gefolgt sind. Rufen Sie die Website stattdessen durch Direkteingabe auf, beispielsweise mit mail.google.com oder www.google.com/accounts. Google sendet keine E-Mails an Sie, in denen Sie nach Ihrem Passwort oder anderen vertraulichen Daten gefragt werden.
18 noviembre 2007
¿Qué hacéis en el mes de diciembre en la clase de ELE?
LetraSur os invita a participar en un encuentro donde
intercambiaremos ideas y materiales sobre el tema de la Navidad en la clase de ELE. Si tienes material que desees compartir (textos, ejercicios, actividades lúdicas, enlaces de Internet, etc.), envíanoslo por correo electrónico antes del día 1 de diciembre para poder elaborar un dossier. Indícanos también la duración aproximada de la presentación de tu actividad.

Tras el intercambio de actividades aprovecharemos la ocasión para despedirnos del 2007 con algunos dulces, Glühweiny otros manjares. Cualquier aportación culinaria será bienvenida.

Os rogamos que confirméis vuestra asistencia para lograr una buena organización. El encuentro será gratuito.

Actualmente estamos preparando talleres/conferencias para 2008. Si tenéis alguna propuesta, no dudéis en poneros en contacto con nosotr@s.

Un cordial saludo,
El equipo de LetraSur
05 noviembre 2007
Jornadas Hispánicas 2007
Los días 15 - 16 - 17 de noviembre se celebrarán en Stuttgart las
"Jornadas Hispánicas 2007".
Para todos aquellos colegas interesados en este congreso os presentamos el programa definitivo de dicho evento.
Hasta la próxima. Gisela
27 junio 2007
Proele Virtual

Este viernes 29 de Junio
a las 15:30
será la inauguración
de
Proele Virtual
.
El responsable de Proele, Francisco González, presentará oficialmente
este
magnífico e innovador espacio educativo virtual
.
Un lugar donde colegas de todas partes del mundo podremos encontrarnos e interactuar de forma casi real.

Proele virtual no solo ofrece un lugar de encuentro, intercambio y cooperación entre colegas sino también al visitar este nuevo espacio virtual daremos con "EXPOELE Virtual". Este sitio está organizado a través de puestos fijos en los cuales, escuelas de idiomas, editoriales y todas aquellas instituciones dedicadas al mundo ELE podrán obtener un espacio donde presentar materiales, actividades, cursos de formación y todas esas informaciones que el profesor de ELE siempre busca.
Proele Virtual cuenta además con una sala de conferencias donde se realizarán presentaciones de nuevos materiales, charlas y conferencias.
El creador de Proele Virtual tiene pensado ofrecer en este centro virtual muchísimos proyectos más. Porque como siempre, Proele continúa pensando y trabajando en nuestra formación profesional.

Quiero invitarlos a descubrir el fascinante mundo de ELE virtual.

LetraSur apoya y colabora con este fantástico emprendimiento.
Para acceder a Proele Virtual
debes visitar
http://www.proele.info/net.
Allí encontrarás todo lo necesario para poder participar en este
nuevo
proyecto de Proele.


¡ Gracias Francisco, por otra gran idea !